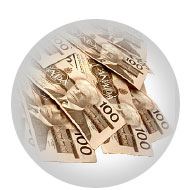 ---
(1) Use open source Shopping Cart Program
Click here to see how much we charge for installing an open source shopping cart program and a demo.
(2) Let us custom build for you
If you need more customization that you prefer your own custom shopping cart program, our professional programmer can help to build one tailored to your needs. Tools used by us include MySQL, Perl and PHP. Every aspect of the cart can be customized to suit your needs.
---
We can help to implement either of the two options below:
(1) Using cryptography
Credit card related information submitted on the net is first encrypted (with a public key installed on the web server) and sent to the merchant via email. The merchant receiving the email will then decrypt the information (with a private key installed in his/her PC) and process the credit card transactions in the usual manner. This option costs less to set up compared with option (2).
(2) Linking to a payment gateway
The web site is directed to a payment gateway connected to one of the major banks when a customer enters credit card information. This option will save much of staff's time in dealing with credit card transactions when the volume is high. It is also deployed when it is crucial to determine the validity and the availability of funds of a credit card while the customer checks out. Moreover, it is definitely more secure from the merchant's point of view as he/she will not keep the credit card information in whatever form.
In both cases, the customers will be entering credit card information through the Secure Socket Layer (SSL). Hence, the url will show a site starting with "https://www" instead of "http://www".